Watch LBCTV over the Internet.
Best viewed using a broadband Internet connection and when
web browsing with Microsoft Internet Explorer (IE) version 6.0 or higher.
LBCTV Programming Information
When shows aren't being aired on LBCTV, a community bulletin board runs with all the up-to-date information on events and happenings going on in and around Long Branch. If you work for a community service club or non-profit organization and would like to promote your group's events, you can get your message noticed on TV.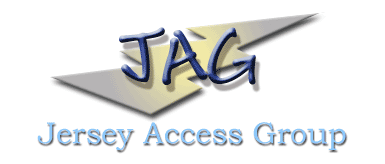 The Long Branch Cable TV Commission is a member of the Jersey Access Group (JAG). JAG is a consortium of community-run "PEG" (Public, Educational, Governmental) TV stations in New Jersey, promoting quality operations, sharing community television productions, assisting in the development of new PEG stations, and serving as an informational source for cable television technology in order to ensure quality programming to the public.

Many of the shows that air on LBCTV are produced by fellow JAG member agencies and are aired on LBCTV as a public service to you, our viewers.
Enjoy the "Monmouth In Focus" TV series, produced by the Monmouth County Board of Chosen Freeholders in association with Brookdale Comunity College. Just click on the highlighted link to find out what's happening in and around Monmouth County.
If you have a question regarding our programming schedule, would like to request a show to re-air, or submit information for slide space on our community bulletin board, send an e-mail to the Long Branch Cable TV Commission at lbctv20@aol.com.

For community bulletin board postings, please allow one-to-two days for your message to be posted on air.

Also, if you own a business, the Long Branch Cable TV Commission offers opportunities to sponsor programs or portions of our community bulletin board through grants. Just e-mail the Long Branch Cable TV Commission at lbctv20@aol.com to find out how.

(Please note: The advertisements listed on this website do not constitute an endorsement for use by The Long Branch Cable TV Commission. They appear here as a requirement by Angelfire.com for their free web hosting service.)